This topic Will be relevant to the C-suite and advisors in positioning individuals as well as companies for growth and change.
___________________________________________________________________________________________________________
Eminae Round Table is an Exclusive "by invite only" business meeting featuring an elite group of business and management consultants that advise business owners seeking to start, grow, buy or exit a company.
At each meeting, members (and guests) discuss challenges business owners face when running a company. Members collaborate and share their industry-specific knowledge related to the subject matter at hand.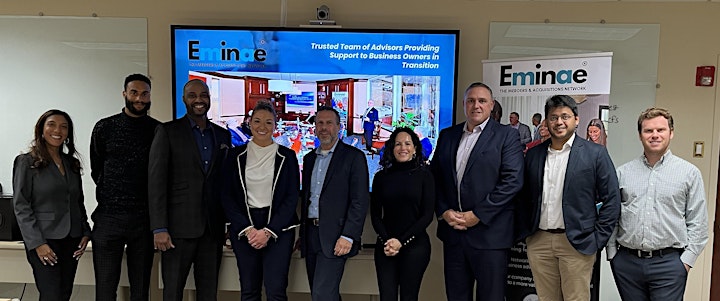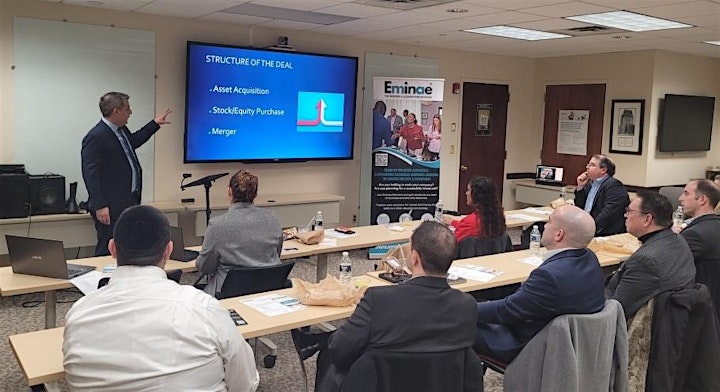 Collaborators of business round table meeting consist of trusted advisers experienced in providing advice to small to mid-sized companies in the following areas :
Accounting and CorporateTax Services
Business Banking and Financing
Business Valuation
Exit & Succession Planning
Executive Leadership Coaching
Financial Planning
Healthcare Services
Human Resources, Operations, Workforce Management & Payroll
Information Technology Services
Insurance Risk Management & Employee Benefits
Legal Services (Corporate, Trusts & Estate, Employment & Labor, IP, Litigation,Bankruptcy)
Marketing, Sales & Branding
Mergers & Acquisitions
Real Estate Investments
Strategic Business Planning and Management Consulting
Reasons why you should attend this exclusive meeting:
Network with trusted high caliber industry-specific business professionals.
Opportunity to partner and collaborate with other participants.
Generate referrals and grow your business by connecting with trusted business advisers.
This Virtual Round Table event is FREE for Eminae Network members.
For membership info send a request here: https://eminaenetwork.com/contact-us/
Event is hosted by Kyle Griffith, CM&AP, CEO & Founder of Eminae and Managing Partner of The NYBB Group